Three Monkeys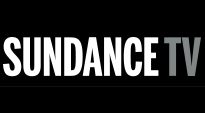 | Time | Day |
| --- | --- |
| No airtimes found. | |
Three Monkeys (Turkish: Üç Maymun) a 2008 Turkish film directed by Nuri Bilge Ceylan. The film was Turkey's official submission for the Academy Award for Best Foreign Language Film at the 81st Academy Awards, and it made the January short-list but was not nominated.
A family is dislocated when small failings become extravagant lies. The film opens as a wealthy businessman, Servet, running a campaign for the upcoming election, is driving in his car alone and sleepy, struggling to keep his eyes open. Seconds later he hits and kills a pedestrian in the middle of the road. Servet panics when another car with a couple inside approaches. He sneaks away.
Eyüp, a man living in a slum at the Yedikule neighborhood in Ä°stanbul, with his wife and only son, is the driver of Servet. He wakes up in the middle of the night with his cell phone ringing. It's his boss, telling Eyüp to meet him immediately. Shivering in shock, Servet explains the current events to his driver.

Portions from Freebase, licensed under CC-BY and Wikipedia
licensed under the GFDL