The Way We Were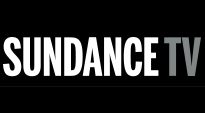 | Time | Day |
| --- | --- |
| No airtimes found. | |
The Way We Were is a 1973 American romantic dramatic film, starring Barbra Streisand and Robert Redford, and directed by Sydney Pollack. The screenplay by Arthur Laurents was based on his college days at Cornell University and his experiences with the House Un-American Activities Committee.
A box office success, the film was nominated for several awards and won the Academy Award for Best Original Dramatic Score and Best Original Song for "The Way We Were". The soundtrack recording charted for 23 weeks on the Billboard Hot 100 and eventually sold in excess of one million copies.
Told in flashback, it is the story of Katie Morosky and Hubbell Gardner, who meet at college in the 1930s.
Their differences are immense: she is a stridently vocal Marxist Jew with strong anti-war opinions, and he is a carefree WASP with no particular political bent. She is drawn to him because of his boyish good looks and his natural writing skill, which she finds captivating, although he doesn't work very hard at it. He is intrigued by her conviction and her determination to persuade others to take up social causes.

Portions from Freebase, licensed under CC-BY and Wikipedia
licensed under the GFDL