The Wave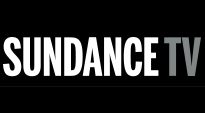 | Time | Day |
| --- | --- |
| No airtimes found. | |
Die Welle (German: The Wave) is a 2008 German film directed by Dennis Gansel and starring Jürgen Vogel, Frederick Lau, Jennifer Ulrich and Max Riemelt in the leads. It is based on the book The Wave which was inspired by the social experiment The Third Wave. The film was produced by Christian Becker for Rat Pack Filmproduktion. It was quite successful in German cinemas, and after 10 weeks 2.3 million people had watched the film.
The film opens with high-school teacher Rainer Wenger (Jürgen Vogel) driving to his job while passionately singing along to a cover of Rock 'n' Roll High School.
The high school is having a project week and Wenger discusses autocracy with his class. His students, third generation after the Second World War, do not believe that a dictatorship could be established in modern Germany, so Wenger starts an experiment to demonstrate how easily the masses can be manipulated. Two classes are chosen: Wenger's to be the autocracy group, and another to be the anarchy one. Since Wenger himself is an anarchist, he accepts his role only because the other teacher refused to switch.

Portions from Freebase, licensed under CC-BY and Wikipedia
licensed under the GFDL