The Warriors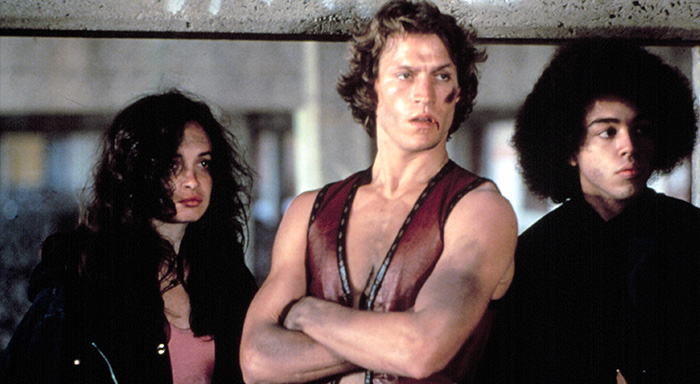 | Time | Day |
| --- | --- |
| No airtimes found. | |
The Warriors is a 1979 American cult action/thriller film directed by Walter Hill and based on Sol Yurick's 1965 novel of the same name. Like the novel, the film borrows elements from the Anabasis by Xenophon.
Cyrus (Roger Hill), leader of the Gramercy Riffs, the most powerful gang in New York City, calls a midnight summit of all New York area gangs, requesting them to send nine unarmed representatives to Van Cortlandt Park. The Warriors, from Coney Island, Brooklyn, are one such gang. Cyrus proposes the assembled crowd a permanent citywide truce that would allow the gangs to control the city. Most of the gangs laud his idea, but Luther (David Patrick Kelly), leader of the Rogues, shoots Cyrus and frames the Warriors. The Warriors "war lord" Cleon (Dorsey Wright) is beaten down by the Riffs who believe the Warriors responsible for Cyrus' death. With Cleon's fate unknown the other Warriors escape. Unbeknownst to the Warriors the Riffs call a hit on them through a radio DJ (Lynne Thigpen). Swan (Michael Beck), the gang's "war chief", takes charge of the group and they head back to the subway.
On the way, the Turnbull ACs attempt to apprehend the Warriors but they manage to escape.

Portions from Freebase, licensed under CC-BY and Wikipedia
licensed under the GFDL