The Virgin Suicides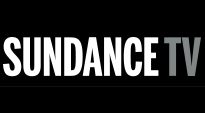 | Time | Day |
| --- | --- |
| No airtimes found. | |
The Virgin Suicides is a 1999 American drama film written and directed by Sofia Coppola, produced by her father Francis Ford Coppola, starring James Woods, Kathleen Turner, Kirsten Dunst, Josh Hartnett, and A.J. Cook.
Based on the novel of the same name by Jeffrey Eugenides, the film tells of the events surrounding the suicides of five sisters in an upper-middle class suburb of Detroit during the 1970s. After the youngest sister attempts suicide, the sisters are put under great scrutiny from their parents as well as from their community, which causes somewhat of a rebellion in the girls.
The film was acclaimed by critics upon its release.
The story takes place in affluent Grosse Pointe, Michigan, in 1974, as four neighborhood boys reflect on their neighbors, the five Lisbon sisters. Strictly unattainable due to their overprotective, authoritarian parents, Ronald (James Woods) and Sara (Kathleen Turner), the girls—Therese (Leslie Hayman), Mary (A.J. Cook), Bonnie (Chelse Swain), Lux (Kirsten Dunst), and Cecilia (Hanna R. Hall)—are the enigma that fill the boys' conversations and dreams.
The film begins with the suicide attempt of the youngest sister, Cecilia.

Portions from Freebase, licensed under CC-BY and Wikipedia
licensed under the GFDL