The Untouchables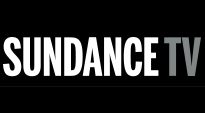 | Time | Day |
| --- | --- |
| No airtimes found. | |
The Untouchables is a 1987 American crime-drama film directed by Brian De Palma and written by David Mamet. Based on the book The Untouchables, the film stars Kevin Costner as government agent Eliot Ness. It also stars Robert De Niro as gang leader Al Capone and Sean Connery as Irish-American officer Jimmy Malone. The film follows Ness' autobiographical account of his efforts to bring Capone to justice during the Prohibition era.
The Untouchables was released on June 3, 1987, and received positive reviews. Observers praised the film for its approach, as well as its direction. The film was also a financial success, grossing $76 million domestically. The Untouchables was nominated for four Academy Awards, of which Connery received one for Best Supporting Actor.
In Chicago, gang leader Al Capone (Robert De Niro) has nearly the whole city – including the Mayor of Chicago – under his control and supplies low-quality liquor at high prices during the Prohibition era. Bureau of Prohibition agent Eliot Ness (Kevin Costner) is summoned to stop Capone's corruption. Ness conducts raids using a large squad of uniformed officers.

Portions from Freebase, licensed under CC-BY and Wikipedia
licensed under the GFDL