The Three Burials Of Melquiades Estrada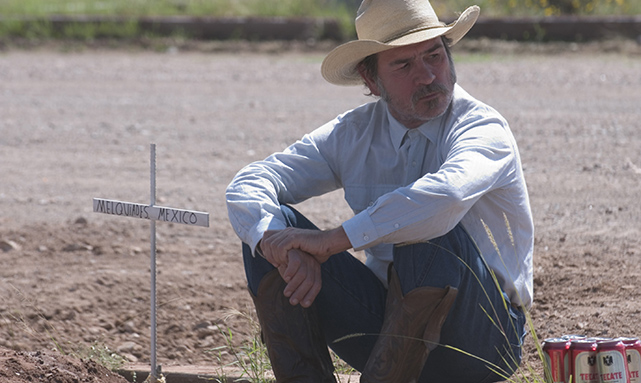 | Time | Day |
| --- | --- |
| No airtimes found. | |
The Three Burials of Melquiades Estrada is a 2005 American drama film directed by Tommy Lee Jones and written by Guillermo Arriaga. It stars Tommy Lee Jones, Barry Pepper, Julio Cedillo, and Dwight Yoakam.
The film was inspired by the real-life killing in Texas of an American teenager, Esequiel Hernandez Jr, by United States Marines during a military operation near the United States–Mexico border.
The film has many flashbacks and sometimes the same event is shown twice from different perspectives.
Melquiades Estrada (Julio Cedillo), a Mexican immigrant working in Texas as a cowboy, shoots at a coyote which is menacing his small flock of goats. A nearby border patrolman, Norton (Barry Pepper), thinks he is being attacked and shoots back killing Melquiades. Norton quickly buries Melquiades and does not report anything. Melquiades' body is found and is reburied in a local cemetery by the sheriff's office. Evidence that he may have been killed by the U.S. Border Patrol is ignored by the local sheriff, Belmont (Dwight Yoakam), who would prefer to avoid trouble with the Border Patrol.

Portions from Freebase, licensed under CC-BY and Wikipedia
licensed under the GFDL