The Strangers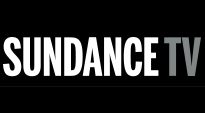 The Strangers is a 2008 American horror film written and directed by Bryan Bertino, and starring Liv Tyler, Scott Speedman, Glenn Howerton, Gemma Ward, Laura Margolis, and Kip Weeks. The film revolves around a young couple who are terrorized by three masked assailants, who break into the remote summer home in which they are staying and damage all means of escape.
The Strangers was made on a budget of $9 million and after two postponements, was released theatrically on May 30, 2008 in North America, and grossed $82.3 million at the box office worldwide. Although it was ambiguously marketed as being "inspired by true events", writer and director Bryan Bertino stated that the film was inspired by a series of break-ins that occurred in his neighborhood as a child, as well as some incidents that occurred during the Manson killings. Critical reaction to the film was mixed.
The movie starts with a recorded 911 distress call from a boy who is screaming that he and his friend found two bodies lying in blood in an old vacation home.

Portions from Freebase, licensed under CC-BY and Wikipedia
licensed under the GFDL