The Saddest Music In The World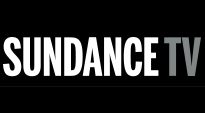 The Saddest Music in the World is a 2003 Canadian film directed by Guy Maddin. It stars Mark McKinney, Isabella Rossellini, Maria de Medeiros, David Fox and Ross McMillan.
Set in Winnipeg, Manitoba during the Great Depression, it is a comic musical about a competition announced by a beer magnate to find the saddest piece of music in the world. Musicians from across the world come to Winnipeg to try their luck in the competition, but the contest eventually boils down to a battle within one family: a patriotic Canadian father and his expatriate sons, one of whom represents the United States, the other Serbia.
During the Great depression in 1933 in Winnipeg, Canada, an old fortune teller is predicting the future for Chester Kent (Mark McKinney), a failing Broadway producer, and his nymphomaniac amnesiac girlfriend Narcissa (Maria de Medeiros). The fortune teller predicts doom, but Chester laughs it off, and rides a train into Winnipeg.
The baroness Helen, Lady Port-Huntley (Isabella Rossellini) announces a competition to find the saddest music in the world; she hopes that the competition will raise the sales of her beer, especially since Prohibition is about to end.

Portions from Freebase, licensed under CC-BY and Wikipedia
licensed under the GFDL