The Rules Of Attraction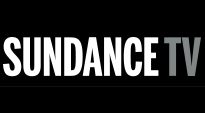 The Rules of Attraction is a 2002 drama film directed by Roger Avary, based on the novel of the same name by Bret Easton Ellis. It stars James van der Beek, Shannyn Sossamon, Ian Somerhalder, Jessica Biel, and Kip Pardue.
Set at the fictional Camden College in New Hampshire, the film opens at the "End of the World" party, where students Lauren Hynde (Shannyn Sossamon), Paul Denton (Ian Somerhalder), and Sean Bateman (James Van Der Beek) give apathetic interior monologues on their lives and briefly exchange glances with one another. Lauren, previously a virgin, takes a film student upstairs to have sex, only to wake up being raped by a townie while the film student records it; upon waking, she reflects on how she had planned to lose her virginity to Victor (Kip Pardue), her now ex-boyfriend. Meanwhile, Paul tries to have sex with a jock, only to be bashed when it turns out he is deeply closeted; additionally, a bruised Sean tears up a purple letter, before approaching a blonde girl whom he has sex with, before he realizes he can't remember the last time he had sex sober.
The plot then moves backwards several months and explores the love triangle between Lauren, Paul and Sean.

Portions from Freebase, licensed under CC-BY and Wikipedia
licensed under the GFDL