The Royal Tenenbaums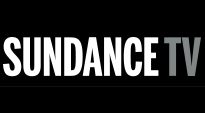 The Royal Tenenbaums is a 2001 American comedy-drama film directed by Wes Anderson and co-written with Owen Wilson. The film stars Gene Hackman and Anjelica Huston, with Danny Glover, Bill Murray, Gwyneth Paltrow, Ben Stiller, Luke Wilson, and Owen Wilson.
It follows the lives of three gifted siblings who experience great success in youth, and even greater disappointment and failure after their eccentric father leaves them in their adolescent years. An ironic and absurdist sense of humor pervades the film.
Hackman won a Golden Globe for his performance. The screenplay was nominated for an Academy Award. In 2008, a poll taken by Empire ranked it as the 159th greatest film ever made.
Royal Tenenbaum is explaining to his three children, Chas, Margot, and Richie, that he and his wife, Etheline, are separating. The scene then evolves into a short explanation of how each child experiences great success at a very young age. Chas is a math and business genius, from whom Royal steals money. Margot is adopted, and was awarded a grant for a play that she wrote in the ninth grade. Richie is a tennis prodigy and artist. He expresses his love for adopted sister Margot through many paintings.

Portions from Freebase, licensed under CC-BY and Wikipedia
licensed under the GFDL