The Return Of The War Room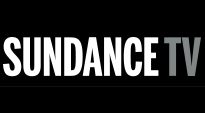 Revealing and irreverent, Chris Hegedus and D A Pennebaker's 1993 Oscar®-nominated documentary THE WAR ROOM exposed the inner workings of presidential campaign politics like no film before. Sixteen years later, Hegedus and Pennebaker reconnect with many of the leading players in the earlier film – including James Carville, George Stephanopolous, Paul Begala and Dee Dee Myers – for a thought-provoking look at how the political and media landscapes have changed since the Clinton election. A Sundance Channel original documentary production.
Catch bonus scenes from the film only available online at our new mini-site Voices on the Election.
Photo by John Harrington/XM Satellite Radio.