The Restless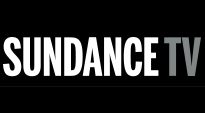 | Time | Day |
| --- | --- |
| No airtimes found. | |
The Restless is a 2006 fantasy South Korean film directed by Jo Dong-oh, starring Kim Tae-hee and Jeong Woo-seong. The film's Korean title, Joongchun, is literally translated as "Midheaven".
In fictional ancient Korea, Yi-gwak is a demon hunter who lost his lover, Yon-hwa, and colleagues of demon hunters in the past. He enters the Midheaven, a transitory place for spirits, only to find the spirit of Yon-hwa who has forgotten about him. His deceased former mentor, Ban-chu, masterminds a demonic rebellion in Midheaven, wishing to invade the living world.
The first soundtrack, Memory of The Restless OST, was released as an EP on Dec 14, 2006 by CJ Entertainment.
A longer soundtrack, titled The Restless OST, was released on Jan 19, 2007 by CJ Entertainment. It consists of the background music played throughout the film. All music was composed by Shir? Sagisu.

Portions from Freebase, licensed under CC-BY and Wikipedia
licensed under the GFDL