The Quick and the Dead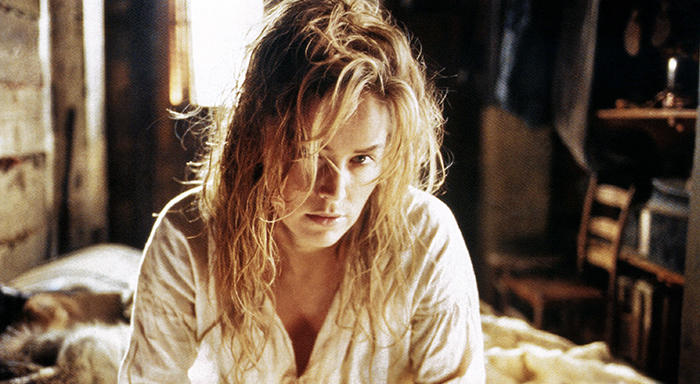 | Time | Day |
| --- | --- |
| 5:30 PM ET | Monday, Dec. 18 |
| 12:20 AM ET | Tuesday, Dec. 19 |
| 12:30 PM ET | Tuesday, Dec. 19 |
The Quick and the Dead is a 1995 western film directed by Sam Raimi and starring Sharon Stone, Gene Hackman, Russell Crowe and Leonardo DiCaprio. The story focuses on "The Lady" (Stone), a gunfighter who rides into the 1878 Wild West town of Redemption, controlled by the ruthless John Herod (Hackman). The Lady joins a deadly dueling competition in an attempt to exact revenge for her father's death.
Writer Simon Moore's script for The Quick and the Dead was purchased by Sony Pictures Entertainment in May 1993, and actress Sharon Stone signed on as both star and co-producer. Development was fast tracked after director Sam Raimi's hiring, and principal photography began in Old Tucson Studios in Arizona on November 21, 1993. Distribution duties were covered by Sony-owned TriStar Pictures and Columbia Pictures. The Quick and the Dead was released in the United States on February 10, 1995 to a dismal box office performance, and received mixed but generally favorable reviews from critics.
This was Woody Strode's final performance (the film is dedicated to him), as well as the last theatrical release of Roberts Blossom.

Portions from Freebase, licensed under CC-BY and Wikipedia
licensed under the GFDL