The Princess Bride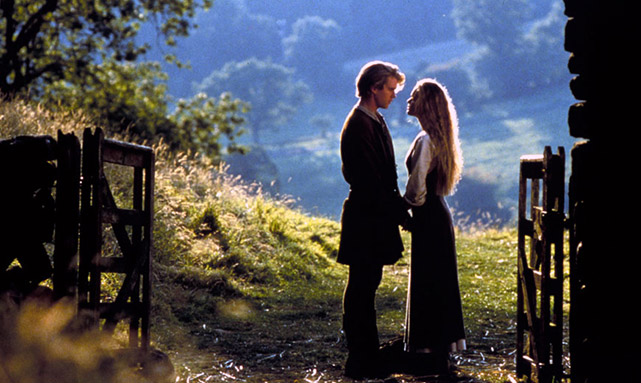 | Time | Day |
| --- | --- |
| 9:00 PM ET | Monday, Oct. 23 |
| 7:00 PM ET | Tuesday, Oct. 24 |
| 11:00 AM ET | Tuesday, Oct. 31 |
The Princess Bride is a 1987 American romantic comedy adventure film based on the 1973 novel of the same name by William Goldman, combining comedy, adventure, romance, and fantasy. The film was directed by Rob Reiner from a screenplay by Goldman. The story is presented in the film as a book being read by a grandfather (Peter Falk) to his sick grandson (Fred Savage), thus effectively preserving the novel's narrative style. This film is number 50 on Bravo's "100 Funniest Movies," number 88 on The American Film Institute's (AFI) "AFI's 100 Years…100 Passions" list of the 100 greatest film love stories, and 46 in Channel 4′s 50 Greatest Comedy Films list. The Princess Bride has developed into a cult film since its release.
The film is an enactment of the following story read by the grandfather (Peter Falk) of a sick boy (Fred Savage) as the boy sits in bed listening, framed and occasionally interrupted by scenes of the reading.
A beautiful young woman named Buttercup (Robin Wright) lives on a farm in the fictional country of Florin. Whenever she gives her farmhand Westley (Cary Elwes) an order, he answers "as you wish," and happily complies.

Portions from Freebase, licensed under CC-BY and Wikipedia
licensed under the GFDL