The Pool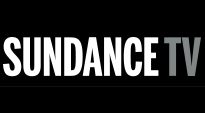 | Time | Day |
| --- | --- |
| No airtimes found. | |
The Pool is a 2007 drama film co-written and directed by Chris Smith. The film stars non-professional actors Venkatesh Chavan and Jhangir Badshah, as well as Bollywood veteran Nana Patekar and newcomer Ayesha Mohan.
The story revolves around a young janitor working at a hotel in the port city of Panjim, India, who sees from his perch in a mango tree a luxuriant garden and shimmering pool hidden behind a wall. In making whatever efforts he can to better himself, Venkatesh offers his services to the wealthy owner of the home. Not content to simply dream about a different life, Venkatesh is inquisitive about the home's inhabitants and his curiosity changes the shape of his future.
Though filmed in Hindi, a language Smith didn't know, the film earned good reviews. Besides winning a Special Jury prize at the 2007 Sundance Film Festival, the film won accolades from Geoffrey Gilmore, director of the Sundance Film Festival. In the same year, it was screened at the Vienna International Film Festival and International Film Festival of India.
The DVD was released on July 13, 2010.

Portions from Freebase, licensed under CC-BY and Wikipedia
licensed under the GFDL