The Player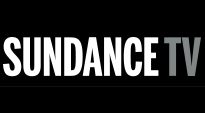 | Time | Day |
| --- | --- |
| No airtimes found. | |
The Player is a 1992 American satirical film directed by Robert Altman from a screenplay by Michael Tolkin based on his own 1988 novel of the same name. It is the story of Hollywood studio executive Griffin Mill (Tim Robbins) who murders an aspiring screenwriter he believed was sending him death threats.
Around sixty Hollywood celebrities agreed to play themselves in the film. The film has many film references and Hollywood insider jokes. It is a critique of a movie business that treats artists poorly and sacrifices quality for commercial success. Altman stated, "It is a very mild satire," offending no one.
Griffin Mill (Tim Robbins) is a studio executive dating story editor Bonnie Sherow (Cynthia Stevenson). He hears story pitches from screenwriters and decides which have the potential to be made into films, green-lighting only 12 out of 50,000 submissions every year. His job is endangered when up-and-coming story executive Larry Levy (Peter Gallagher) begins working at the studio. Mill has also been receiving death-threatening postcards, assumed to be from a screenwriter whose pitch he rejected.
Mill surmises that the disgruntled writer is David Kahane (Vincent D'Onofrio).

Portions from Freebase, licensed under CC-BY and Wikipedia
licensed under the GFDL