The Outlaw Josey Wales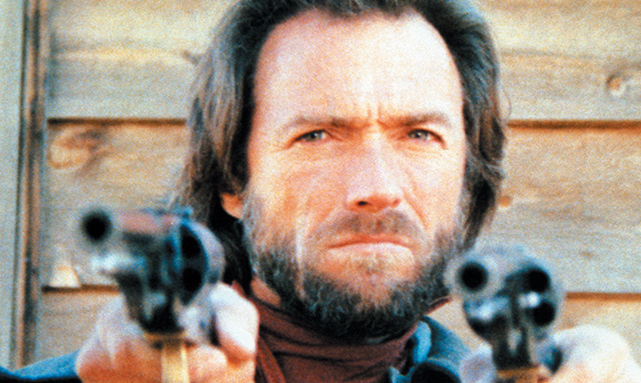 | Time | Day |
| --- | --- |
| No airtimes found. | |
The Outlaw Josey Wales is a 1976 American revisionist Western film set during and after the American Civil War. It was directed by and starred Clint Eastwood (as the eponymous Josey Wales), with Chief Dan George, Sondra Locke, Sam Bottoms, and Geraldine Keams.
The film was adapted by Sonia Chernus and Philip Kaufman from author Forrest Carter's 1973 novel The Rebel Outlaw: Josey Wales (republished, as shown in the movie's opening credits, as Gone to Texas). In 1996, the film was selected for preservation in the National Film Registry of the Library of Congress.
Josey Wales, a Missouri farmer, is driven to revenge by the murder of his wife and son by a band of pro-Union Jayhawkers — Senator James H. Lane's Redlegs from Kansas.
Wales joins a group of pro-Confederate Missouri bushwhackers led by William T. Anderson. At the conclusion of the war, Captain Fletcher persuades the guerrillas to surrender, saying they have been granted amnesty. Wales refuses to surrender. As a result, he and one young man are the only survivors when Captain Terrill's Redlegs massacre the surrendering men.
Wales intervenes and guns down several Redlegs with a Gatling gun.

Portions from Freebase, licensed under CC-BY and Wikipedia
licensed under the GFDL