The Negotiator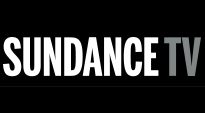 | Time | Day |
| --- | --- |
| No airtimes found. | |
The Negotiator is a 1998 action thriller film directed by F. Gary Gray, starring Samuel L. Jackson and Kevin Spacey. It takes place in Chicago and was released on July 29, 1998. The original music score was composed by Graeme Revell.
Lieutenant Danny Roman (Samuel L. Jackson) is a top police hostage negotiator. When he cannot talk a hostage-taker into surrendering, he offers himself as an additional hostage and lures the subject into a position where he can be taken down with the minimum use of force, rather than an all-out assault. He has a deserved reputation for being the best, although he is not without his detractors, such as Beck (David Morse), who thinks Roman takes too many chances.
Roman is middle-aged and recently married. While celebrating his most recent success, he is approached by his colleague Nathan 'Nate' Roenick (Paul Guilfoyle) who warns him that large sums of money are being embezzled from the Chicago Police Department's disability fund, whose board Roman is on. Roenick has an informant, with whom he was at the Police Academy and with whom he served for a while, but Roenick refuses to name him.

Portions from Freebase, licensed under CC-BY and Wikipedia
licensed under the GFDL