The Manchurian Candidate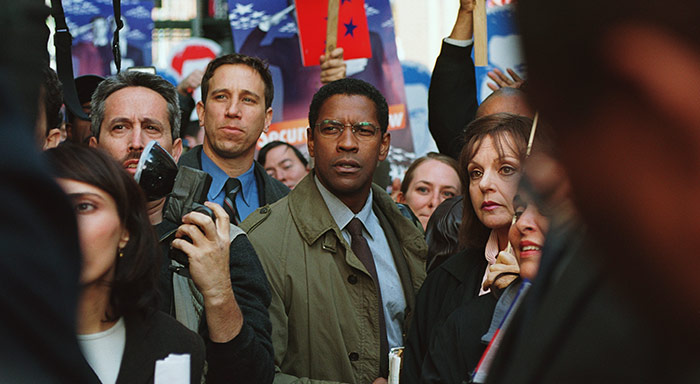 | Time | Day |
| --- | --- |
| No airtimes found. | |
The Manchurian Candidate is a 2004 American thriller film based on the 1959 novel of the same name by Richard Condon, and a reimagining of the previous 1962 film.
The film stars Denzel Washington as Bennett Marco, a tenacious, virtuous soldier; Liev Schreiber as Raymond Shaw, a U.S. Representative from New York, manipulated into becoming a vice-presidential candidate; Jon Voight as Tom Jordan, a U.S. Senator and challenger for vice president and Meryl Streep as Eleanor Prentiss Shaw, also a senator and the manipulative, ruthless mother of Raymond Shaw.
Major Bennett "Ben" Marco (Denzel Washington) is a war veteran who begins to doubt what is commonly known about his famous Army unit. During Operation Desert Storm, Sergeant First Class Raymond Shaw (Liev Schreiber) supposedly rescued all but two members in his unit, of which Marco was the commanding officer. This made Shaw a war hero, gained him the Medal of Honor, and launched him into a career in politics. One of Marco's former NCOs, Corporal Al Melvin (Jeffrey Wright), contacts him and says that he has had some 'dreams', and mentions himself, Marco, and Shaw inside a big room, with confusing memories of the lost army unit.

Portions from Freebase, licensed under CC-BY and Wikipedia
licensed under the GFDL