The Limey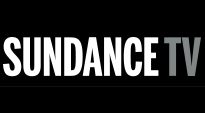 | Time | Day |
| --- | --- |
| No airtimes found. | |
The Limey is a 1999 American crime film, directed by Steven Soderbergh and written by Lem Dobbs. The film features Terence Stamp, Lesley Ann Warren, Luis Guzmán, Barry Newman, and Peter Fonda.
It was filmed on location in L.A. and Big Sur.
Wilson (Stamp), recently released from a British prison, travels to Los Angeles to investigate the death of his daughter Jenny, who is reported to have died in a car accident. While adjusting to the United States, he finds allies in Jenny's friends Eduardo (Guzmán) and Elaine (Warren) and comes up with a suspect: Jenny's boyfriend Terry Valentine (Fonda), a record producer. Valentine has connections with drug trafficking through his security consultant Avery (Newman). After locating the warehouse of the drug importer with whom Avery had done business, Wilson is overpowered and beaten by the drug trafficker's thugs, who also insult his daughter's name. After he is thrown out, Wilson retrieves a back-up pistol, goes back and kills all but one of the employees, shouting at the last to "Tell him I'm coming!" The employee relays this threat to Avery who reports it to Valentine.

Portions from Freebase, licensed under CC-BY and Wikipedia
licensed under the GFDL