The Last Temptation of Christ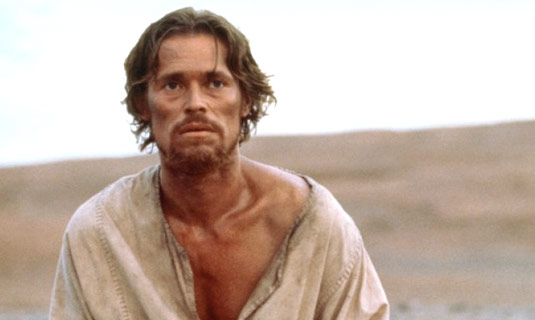 | Time | Day |
| --- | --- |
| 7:30 PM ET | Wednesday, Mar. 12 |
| 1:00 AM ET | Thursday, Mar. 13 |
| 1:00 AM ET | Thursday, Mar. 20 |
The Last Temptation of Christ is a 1988 drama film directed by Martin Scorsese. It is a film adaptation of the controversial 1953 novel of the same name by Nikos Kazantzakis. It stars Willem Dafoe as Jesus Christ, Harvey Keitel as Judas Iscariot, Barbara Hershey as Mary Magdalene, David Bowie as Pontius Pilate, and Harry Dean Stanton as Paul. The film was shot entirely in Morocco.
Like the novel, the film depicts the life of Jesus Christ and his struggle with various forms of temptation including fear, doubt, depression, reluctance and lust. This results in the book and film depicting Christ being tempted by imagining himself engaged in sexual activities, a notion that has caused outrage from some Christians. The movie includes a disclaimer explaining that it departs from the commonly-accepted Biblical portrayal of Jesus' life, and is not based on the Gospels.
Scorsese received an Academy Award nomination for Best Director, and Hershey's performance as Mary Magdalene earned her a Golden Globe for Best Supporting Actress nomination.
The film begins with a man whispering in despair, "The feeling begins. Very tender, very loving. Then the pain starts.

Portions from Freebase, licensed under CC-BY and Wikipedia
licensed under the GFDL