The Ice Storm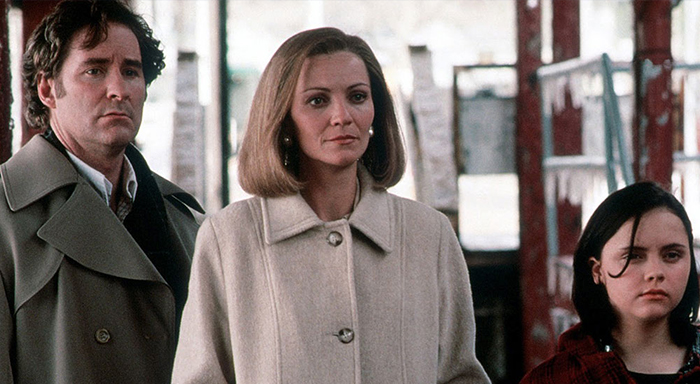 | Time | Day |
| --- | --- |
| No airtimes found. | |
The Ice Storm is a 1997 drama film directed by Ang Lee, based on the 1994 novel of the same name by Rick Moody.
The film features an ensemble cast of Kevin Kline, Joan Allen, Tobey Maguire, Christina Ricci, Elijah Wood, and Sigourney Weaver. Set during Thanksgiving 1973, The Ice Storm is about two dysfunctional New Canaan, Connecticut families who are trying to deal with tumultuous political and social changes of the early 1970s, and their escapism through alcohol, drugs, adultery, and sexual experimentation.
Upon the film's opening in the United States on October 31, 1997, its release was limited and grossed a mere US$8 million on a budget of US$18 million, making it a box office flop. A new special two-disc DVD set was also released as a part of the Criterion Collection on March 18, 2008.
The film begins aboard a stalled train returning from New York City to New Canaan late at night. It is the Friday night after Thanksgiving, 1973, and the train has stalled due to an ice storm. Sixteen-year old Paul Hood (Tobey Maguire), reading a comic book and waiting for the train to resume its journey, offers a few lines of opening narration via a voiceover.

Portions from Freebase, licensed under CC-BY and Wikipedia
licensed under the GFDL