The Housemaid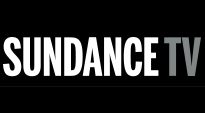 | Time | Day |
| --- | --- |
| No airtimes found. | |
The Housemaid (Hangul: ??; Hanja: ??; RR: Hanyeo; MR: Hany?) is a 2010 South Korean melodramatic thriller film directed by Im Sang-soo. The story focuses on Eun-yi, played by Jeon Do-yeon, who becomes involved in a destructive love triangle while working as a housemaid for an upper-class family. Other cast members include Lee Jung-jae, Seo Woo and Yoon Yeo-jeong. The film is a remake of Kim Ki-young's 1960 film The Housemaid. It competed for the Palme d'Or at the 2010 Cannes Film Festival.
Eun-yi is hired as an au pair for Hae-ra (pregnant with twins) and her rich husband Hoon. Eun-yi's primary task is watching the couple's young daughter, Nami. Eun-yi is eager to connect to Nami, who gradually warms to her. Hoon begins to secretly flirt with Eun-yi, enticing her with glasses of wine and his piano playing, and they eventually begin a sexual relationship. Despite the affair, Eun-yi is still warm and friendly to Hoon's oblivious wife, Hae-ra; she even expresses enthusiasm and delight at the progress of Hae-ra's pregnancy.
Byeong-sik, aka "Miss Cho" (the other live-in maid, originally Hae-ra's childhood maid) witnesses Eun-yi and Hoon having sex.

Portions from Freebase, licensed under CC-BY and Wikipedia
licensed under the GFDL