The History Boys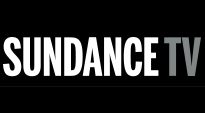 | Time | Day |
| --- | --- |
| No airtimes found. | |
The History Boys is a 2006 British comedy-drama film adapted by Alan Bennett from his play of the same name, which won the 2005 Olivier Award for Best New Play and the 2006 Tony Award for Best Play. It was directed by Nicholas Hytner, who directed the original production at the Royal National Theatre in London, and features the original cast of the play.
The school scenes were filmed in Watford in the two grammar schools, Watford Grammar School for Boys and Watford Grammar School for Girls. The film uses the uniform of Watford Boys. Locations in Elland and Halifax, West Yorkshire are used to create the broader landscape of Sheffield in which the story is set.
The story is set in a boys' grammar school in Sheffield in 1983. Crowther, Posner, Dakin, Timms, Akthar, Lockwood, Scripps, and Rudge have recently obtained the school's highest ever A-level scores and are hoping to enter Oxford or Cambridge, taking a seventh-term entrance exam in History. The General Studies teacher, known by staff and boys alike by his nickname "Hector" (Richard Griffiths), is their favourite, and works alongside their deputy head and regular History teacher, Mrs. Lintott (Frances de la Tour).

Portions from Freebase, licensed under CC-BY and Wikipedia
licensed under the GFDL