The Green Mile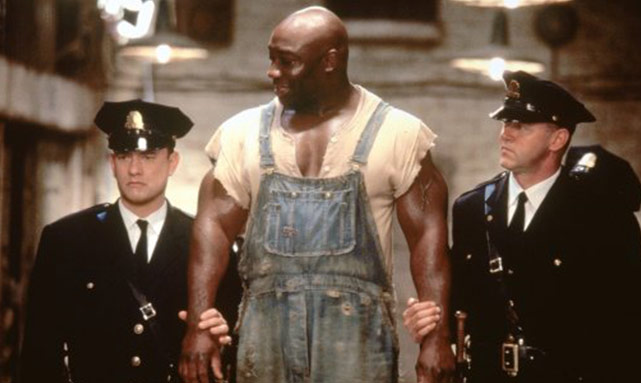 | Time | Day |
| --- | --- |
| No airtimes found. | |
The Green Mile is a 1999 American drama film directed by Frank Darabont and adapted by him from the 1996 Stephen King novel of the same name. The film is told in a flashback format and stars Tom Hanks as Paul Edgecomb and Michael Clarke Duncan as John Coffey with supporting roles by David Morse, Bonnie Hunt, and James Cromwell. The film tells the story of Paul's life as a death row corrections officer during the Great Depression in the United States, and the supernatural events he witnessed.
The film was nominated for four Academy Awards: Best Supporting Actor, Best Picture, Best Sound, and Best Adapted Screenplay.
In a Louisiana nursing home in 1999, Paul Edgecomb (Dabbs Greer) begins to cry while watching the film Top Hat. His elderly friend Elaine (Eve Brent) shows concern for him and Paul tells her that the film reminded him of when he was a corrections officer in charge of Death Row inmates at Cold Mountain Penitentiary during the summer of 1935. The cell block Paul (Tom Hanks) works in is called the "Green Mile" by the guards because the condemned prisoners walking to their execution are said to be walking "the last mile" to the electric chair.

Portions from Freebase, licensed under CC-BY and Wikipedia
licensed under the GFDL