The Good German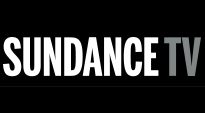 The Good German is a 2006 feature film adaptation of the novel by Joseph Kanon. It was directed by Steven Soderbergh, and stars George Clooney, Cate Blanchett, and Tobey Maguire. Set in Berlin following the Allied victory over the Nazis, it begins as a murder mystery, but weaves in elements involving the American postwar employment of Nazi rocket scientists in Operation Paperclip.
The film was shot in black-and-white and is designed to imitate the appearance of film noir from the 1940s, although it also includes material – such as sex scenes and swearing – that would have been prohibited by the Production Code. Its poster is a homage to the poster for the classic film Casablanca (also a Warner Bros. film), as is the closing scene at an airport. The DVD release presents the film in the 1.33:1 aspect ratio which declined in use from about 1953, though the theatrical release used the slightly more modern but still unusual 1.66:1 ratio.
The film's title alludes to the notion of "a good German", one who ostensibly was not to blame for allowing Hitler to persecute the Jews and others, and who did not see the Holocaust as it occurred before his eyes.

Portions from Freebase, licensed under CC-BY and Wikipedia
licensed under the GFDL