The Fugitive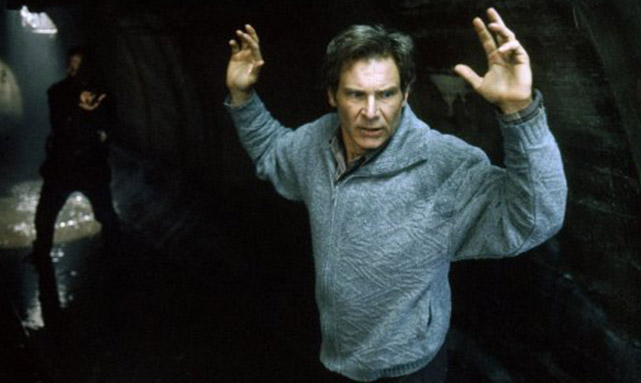 The Fugitive is a 1993 American thriller film based on the television series of the same name. The film was directed by Andrew Davis and stars Harrison Ford and Tommy Lee Jones. The story opens as Richard Kimble (Harrison Ford) is wrongfully convicted of the murder of his wife. Soon after, Kimble escapes from custody and sets out to prove his innocence and bring those who were responsible to justice whilst being pursued relentlessly by a team of US Marshals, led by Deputy Samuel Gerard (Tommy Lee Jones).
The film garnered critical and commercial success, with worldwide box office takings of $368,875,760 from a $44 million budget. It was nominated for seven Academy Awards, including Best Picture, a rarity for a film associated with a television series, and Jones won for Best Supporting Actor. It presently holds a 94% score on Rotten Tomatoes and a rating of "universal acclaim" from Metacritic. It was followed by a sequel, US Marshals, in which Jones reprised his role as Gerard.
Dr. Richard Kimble, a successful vascular surgeon in Chicago, comes home one night to find his wife, Helen, fatally wounded by a one-armed man, and though he attempts to subdue the killer, the man escapes.

Portions from Freebase, licensed under CC-BY and Wikipedia
licensed under the GFDL