The Freshman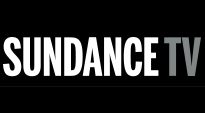 | Time | Day |
| --- | --- |
| No airtimes found. | |
The Freshman is a 1990 American crime comedy film starring Marlon Brando and Matthew Broderick, in which Brando parodies his portrayal of Vito Corleone in The Godfather.
The plot revolves around quirky aspects such as Broderick's entanglement into an illicit business of offering exotic and endangered animals as specialty food items; Broderick's character, a first-year film student at New York University, is at one point tasked with delivering a Komodo Dragon for this purpose.
Clark Kellogg (Matthew Broderick) leaves his mother (Pamela Payton-Wright) and environmental activist stepfather Dwight (Kenneth Welsh) in Vermont to go to New York University (NYU) to study film. As he's wandering around lost in Grand Central Terminal, he's approached by Victor Ray (Bruno Kirby), who at first offers to carry Clark's bags for him, then offers Clark a ride to college in his car. As soon as Clark steps out of the car, Victor drives off with Clark's luggage still in the trunk.
Clark tells his professor, Professor Fleeber (Paul Benedict), who uses books he has written as required study, about losing his books. Clark notices out the window Victor walking by and gives chase.

Portions from Freebase, licensed under CC-BY and Wikipedia
licensed under the GFDL