The Exorcism of Emily Rose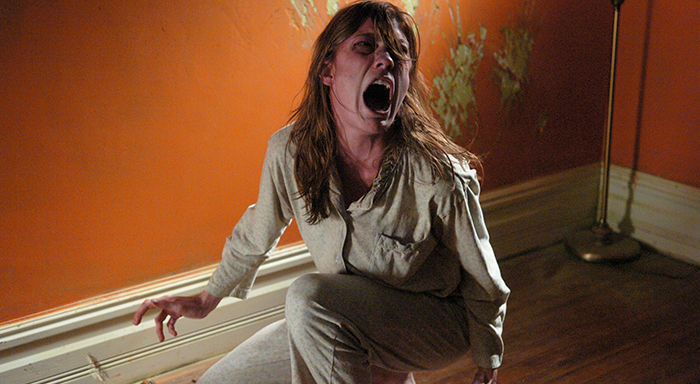 The Exorcism of Emily Rose is a 2005 American courtroom drama horror film directed by Scott Derrickson. The film is loosely based on the story of Anneliese Michel and follows a self-proclaimed agnostic defense lawyer representing a parish priest who is accused by the state of negligent homicide after he performed an exorcism. The film, which largely takes place in a courtroom, depicts the events leading up to and including the exorcism through flashbacks.
Lawyer Erin Bruner (Laura Linney) defends a priest, Father Richard Moore (Tom Wilkinson) who is charged in connection with an exorcism that lead to the death of a young woman, Emily Rose (Jennifer Carpenter).
The trial begins with the calling of several medical experts by the prosecutor, Ethan Thomas (Campbell Scott). One expert testifies that Emily was suffering from both epilepsy and psychosis. The defense contests that she may have actually been possessed, though Bruner is careful never to say that in so many words. Indeed, Bruner explains that Emily was suffering from something that neither medicine nor psychology could explain, and that Moore as well as her family realized this and tried to help in another way.

Portions from Freebase, licensed under CC-BY and Wikipedia
licensed under the GFDL