The Edge Of Heaven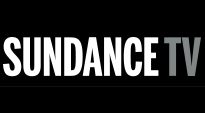 | Time | Day |
| --- | --- |
| No airtimes found. | |
The Edge of Heaven (international English title) (original title German: Auf der anderen Seite, Turkish: Ya?am?n K?y?s?nda) is a 2007 Turkish-German-Italian drama film written and directed by Fatih Ak?n. It won the Prix du scénario at the 2007 Cannes Film Festival, was Germany's entry in the category Best Foreign Language Film at the 2007 Oscars, but was not nominated.
After making its worldwide debut at the Cannes Film Festival in France, the film was shown at several international film festivals. It was released in Germany on September 27, 2007.
Retired widower Ali Aksu (Tuncel Kurtiz), a Turkish immigrant living in the German city of Bremen, believes he has found a solution to his loneliness when he meets a Turkish prostitute, Yeter Öztürk (Nursel Köse). He offers her a monthly payment to stop working as a prostitute and move in with him. After receiving threats from two Turkish Muslims, she decides to accept his offer. Ali's son Nejat (Baki Davrak), a professor of German literature, does not have time to respond to the prospect of living with a woman of "easy virtue" before Ali is stricken with a heart attack.

Portions from Freebase, licensed under CC-BY and Wikipedia
licensed under the GFDL