The Debt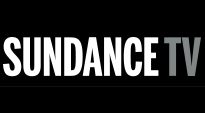 The Debt is a 2011 drama-thriller film directed by John Madden based on a screenplay written by Matthew Vaughn, Jane Goldman and Peter Straughan. The film is a remake of the 2007 Israeli film of the same name by Assaf Bernstein. It stars Helen Mirren, Sam Worthington, Jessica Chastain, Ciarán Hinds, Tom Wilkinson, Marton Csokas and Jesper Christensen.
Originally scheduled for a December 2010 release, the film was released in the U.S. on August 31, 2011.
In 1965, Mossad agent Rachel Singer (Jessica Chastain) arrives in East Berlin to meet with fellow agents David Peretz (Sam Worthington) and Stefan Gold (Marton Csokas). Their mission is to capture Nazi war criminal Dieter Vogel (Jesper Christensen) – infamously known as "The Surgeon of Birkenau" for his horrific pseudo-medical experiments on Jews during World War II – and bring him to Israel to face justice.
Rachel and David present themselves as an ethnic German married couple from Argentina and Rachel plants herself as a patient at Vogel's obstetrics and gynaecology clinic. Both Stefan and David develop an attraction to Rachel, eventually resulting in Stefan and Rachel sleeping together.

Portions from Freebase, licensed under CC-BY and Wikipedia
licensed under the GFDL