The Darjeeling Limited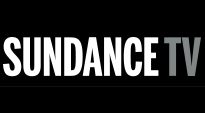 | Time | Day |
| --- | --- |
| No airtimes found. | |
The Darjeeling Limited is a 2007 comedy-drama film directed by Wes Anderson, and starring Owen Wilson, Adrien Brody, and Jason Schwartzman. It was written by Anderson, Schwartzman, and Roman Coppola. The film also features Waris Ahluwalia, Amara Karan, Barbet Schroeder, and Anjelica Huston, with Natalie Portman, Camilla Rutherford, Irrfan Khan and Bill Murray in cameo roles.
A North American businessman in India (Bill Murray) runs after but fails to catch his train as it pulls out of a station in India. He is beaten to it by a younger man, Peter Whitman (Adrien Brody), who is carrying heavy luggage. Peter reunites with his brothers Francis (Owen Wilson) and Jack (Jason Schwartzman) on the luxury train called "The Darjeeling Limited", which is traveling across India. The brothers have not seen each other since their father's funeral a year earlier in New York.
Francis, the oldest of the three brothers, has planned their journey in advance. The journey is supposed to culminate in a reunion with their mother (Anjelica Huston), who is running a convent in the foothills of the Himalayas.

Portions from Freebase, licensed under CC-BY and Wikipedia
licensed under the GFDL