The Dangerous Lives of Altar Boys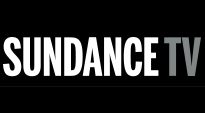 | Time | Day |
| --- | --- |
| No airtimes found. | |
The Dangerous Lives of Altar Boys is a 2002 independent comedy-drama film directed by Peter Care. The film stars Emile Hirsch, Kieran Culkin, Jena Malone, Jodie Foster, and Vincent D'Onofrio. The film is based on the semiautobiographical coming-of-age novel by Chris Fuhrman.
The film is about a group of Catholic school friends in the Southern United States in the 1970s who engage in a series of pranks and general mischief. The boys also collaborate on a comic book they call The Atomic Trinity. Interspersed within the film are segments of animated footage based on the comic book.
Fuhrman died of cancer before completing the final draft of the novel. The film is dedicated to his memory.
Set in the 1970s in the rural South, the film follows the lives of protagonist Francis Doyle (Emile Hirsch), and three of his friends, Tim Sullivan (Kieran Culkin), Wade Scalisi (Jake Richardson), and Joey Anderson (Tyler Long). The four boys all attend a private Catholic school named St. Agatha's, which they each detest. The boys experiment with smoking and drinking, obsess over girls, and play pranks on their teachers, such as stealing their school's statue of St.

Portions from Freebase, licensed under CC-BY and Wikipedia
licensed under the GFDL