The Dancer Upstairs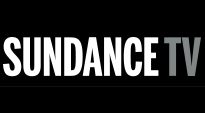 | Time | Day |
| --- | --- |
| No airtimes found. | |
The Dancer Upstairs is a 2002 drama suspense film directed by John Malkovich in his directorial debut, starring Javier Bardem and Juan Diego Botto. The film is an adaptation of the book of the same name by Nicholas Shakespeare, who also wrote the screenplay.
Detective Agustín Rejas (Bardem) is tracking the self-styled President Ezequiel (Abel Folk), a Marxist-influenced guerrilla waging a brutal terrorist campaign against the corrupt-yet-democratic government of an unnamed Latin American country. Contrasting with the violence and death in his professional life, Rejas begins to fall for Yolanda (Laura Morante) – his daughter's beautiful ballet teacher. But she may not be all she appears, and his growing attraction to her brings him in direct conflict with his prey.
The story is inspired by the Maoist insurgency in Peru known as the Shining Path. Its leader Abimael Guzmán, who was known by the nom de guerre President Gonzalo, was captured in an apartment above a ballet studio in the capital Lima in 1992. The ballet teacher Yolanda was based on Maritza Garrido Lecca, the woman in whose apartment Guzmán was found.

Portions from Freebase, licensed under CC-BY and Wikipedia
licensed under the GFDL