The Crucible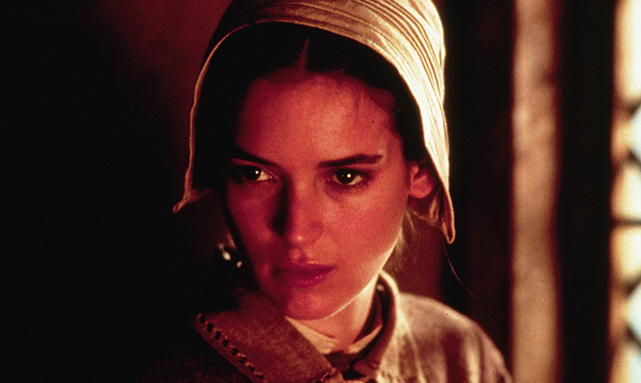 | Time | Day |
| --- | --- |
| No airtimes found. | |
The Crucible is a 1996 drama film written by Arthur Miller and based on his play of the same name. It was directed by Nicholas Hytner and stars Daniel Day-Lewis as John Proctor, Winona Ryder as Abigail Williams, Paul Scofield as Judge Thomas Danforth, and Joan Allen as Elizabeth Proctor. Much of the filming took place on Choate Island in Essex, Massachusetts.
Early morning in 1692 Salem, Massachusetts, some young village girls meet in the woods with a Barbadian slave named Tituba (Charlayne Woodard). One of the girls, Abigail Williams (Winona Ryder), kills a chicken and drinks the blood, wishing for John Proctor's wife to die. They are surprised by Abigail's uncle, Reverend Samuel Parris (Bruce Davison), who discovers them. As the girls run away, Parris' daughter, Betty (Rachael Bella), falls over unconscious.
Parris questions Abigail about the events that took place in the woods; Betty will not awaken, nor will Ruth (Ashley Peldon), the daughter of Thomas and Ann Putnam (Jeffrey Jones and Frances Conroy), who was also dancing. This strikes Mrs. Putnam hard as she has had seven other children before Ruth who died at childbirth.

Portions from Freebase, licensed under CC-BY and Wikipedia
licensed under the GFDL