The Color of Money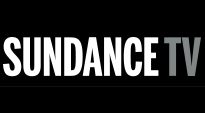 | Time | Day |
| --- | --- |
| No airtimes found. | |
The Color of Money is a 1986 drama film directed by Martin Scorsese from a screenplay by Richard Price, based on the 1984 novel of the same name by Walter Tevis.
The film stars Paul Newman and Tom Cruise, with Mary Elizabeth Mastrantonio, Helen Shaver, and John Turturro. Newman won the Academy Award for Best Actor for his performance. The film featured an original score by Robbie Robertson.
The film continues the story of pool hustler and stakehorse Edward "Fast Eddie" Felson from Tevis' first novel, The Hustler (1959), with Newman reprising his role from its film adaptation (1961). The film begins at a point more than 20 years after the events of the previous film, with Eddie retired from the pool circuit. Although Tevis did author a screenplay for the film, the film-makers decided not to use it; instead crafting a new one.
Eddie Felson is a liquor salesman and former pool hustler. He misses the action of pool and goes back on the road as a stakehorse for a skilled but unfocused protégé, Vincent, travelling with the latter's manipulative girlfriend/manager, Carmen. Eddie teaches them how to hustle significant amounts of money.

Portions from Freebase, licensed under CC-BY and Wikipedia
licensed under the GFDL