The Clearing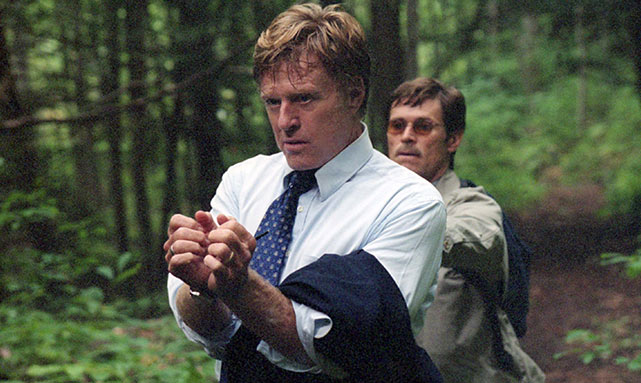 | Time | Day |
| --- | --- |
| No airtimes found. | |
The Clearing is a 2004 American drama film and the directorial debut of Pieter Jan Brugge, who has worked as a film producer. The film is loosely based on the real-life kidnapping of Gerrit Jan Heijn that took place in the Netherlands in 1987. The screenplay was written by Justin Haythe.
Wayne Hayes (Robert Redford), and his wife Eileen (Helen Mirren) are living the American dream in a wealthy Pittsburgh suburb, having raised two children (Alessandro Nivola, Melissa Sagemiller) and built up a successful business from scratch. He is looking forward to a peaceful retirement with Eileen. However, everything changes when Wayne is kidnapped in broad daylight by a former employee, Arnold Mack (Willem Dafoe). While Wayne tries negotiating with the kidnapper, Eileen works with the FBI to try to secure her husband's release. During the investigation, Eileen learns that Wayne has continued an extramarital affair that he promised to end months previously.
Eileen is eventually instructed to deliver the ransom to the kidnapper, but Arnold takes the money without returning her husband. As it turns out, Wayne had been murdered by Arnold the day of the kidnapping.

Portions from Freebase, licensed under CC-BY and Wikipedia
licensed under the GFDL