The Chaser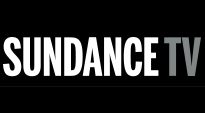 The Chaser (Korean: ??? Chugyeogja) is a 2008 South Korean thriller film starring Kim Yoon-seok and Ha Jung-woo. It was directed by Na Hong-jin in his directorial debut. The film, which was inspired by Korean serial killer Yoo Young-chul, was shot on location around Mangwon in the Mapo-gu district, Seoul.
Eom Joong-ho is a dishonest ex-detective turned pimp who is in financial trouble because two of his girls have gone missing. One night he sends Mi-Jin, one of his few remaining girls, to a customer. But he later realises that this is the same person who was the last to see his missing girls. Believing that this man is reselling his women, he goes to look for Mi-Jin. On the way he contacts his old police task force to ask for some help. But they cannot assist because the Mayor of Seoul, who they are guarding, has just been attacked with human feces during a walkabout. The police are now preoccupied with a media storm because they have suffered humiliation for failing to protect the mayor.
Mi-Jin awakes tied up in a dingy bathroom. Her "customer", Je Yeong-min, comes in with a bag of tools. He calmly informs her that a previous victim had her tongue cut out for screaming too much.

Portions from Freebase, licensed under CC-BY and Wikipedia
licensed under the GFDL