The Candidate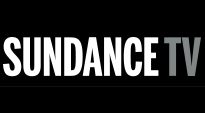 | Time | Day |
| --- | --- |
| No airtimes found. | |
The Candidate is a 1972 American film starring Robert Redford. Its themes include how the political machine corrupts and the need to dilute one's message to win an election. There are many parallels between the 1970 California Senate election between John V. Tunney and George Murphy, but Redford's character, Bill McKay, is a political novice and Tunney was a seasoned Congressman.
The film was shot in Northern California in 1971. Peter Boyle plays the political consultant Marvin Lucas. The screenplay was written by Jeremy Larner, a speechwriter for Senator Eugene J. McCarthy during McCarthy's campaign for the 1968 Democratic Presidential nomination.
Marvin Lucas (Peter Boyle), a political election specialist, must find a Democratic candidate to unseat California U.S. Senator Crocker Jarmon, a popular Republican. With no big-name Democrat eager to enter the seemingly unwinnable race, Lucas seeks out Bill McKay (Robert Redford), a thirty-something, married, attractive man, totally removed from politics. Despite being the son of former governor John J. McKay (played by Melvyn Douglas), Bill has never been interested in politics and instead acts as a lawyer for liberal causes.

Portions from Freebase, licensed under CC-BY and Wikipedia
licensed under the GFDL