The Breakfast Club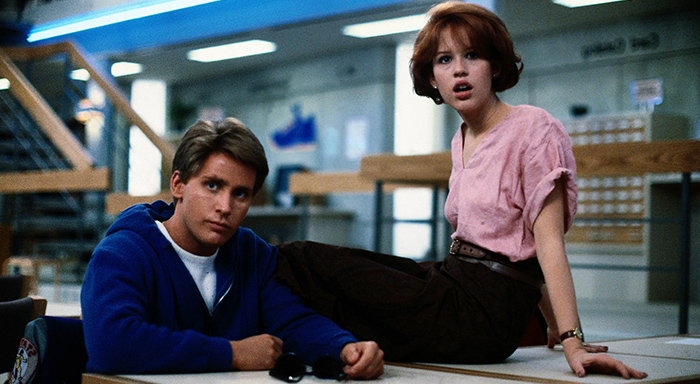 | Time | Day |
| --- | --- |
| No airtimes found. | |
The Breakfast Club is a 1985 American teen coming of age comedy-drama film written and directed by John Hughes. The storyline follows five teenagers (each a member of a different high school clique) as they spend a Saturday in detention together and come to realize that they are all deeper than their respective stereotypes.
Critically, it is considered to be one of the greatest high school-teen films of all time, as well as one of Hughes' most memorable and recognizable works.
The plot follows five students at fictional Shermer High School in the fictitious Chicago suburb of Shermer, Illinois as they report for Saturday detention on March 24, 1984. While not complete strangers, the five teenagers are each from a different clique or social group.
The five students—Allison Reynolds (Ally Sheedy), Andrew Clark (Emilio Estevez), John Bender (Judd Nelson), Brian Johnson (Anthony Michael Hall), and Claire Standish (Molly Ringwald)—who seem to have nothing in common at first, come together at the high school library, where they are harangued and ordered not to speak or move from their seats or sleep by the antagonistic assistant principal, Richard Vernon (Paul Gleason), supervising them.

Portions from Freebase, licensed under CC-BY and Wikipedia
licensed under the GFDL