The Boss Of It All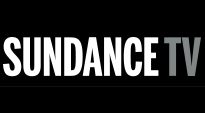 | Time | Day |
| --- | --- |
| No airtimes found. | |
The Boss of It All (Danish: Direktøren for det hele) is a 2006 Danish comedy film written and directed by Lars von Trier.
The owner of an IT company wishes to sell it. But, for years, he has pretended that the real boss lives in America and communicates with the staff only by e-mail. That way, all the unpopular decisions can be attributed to the absentee manager, while all the popular ones to him directly. But now, the prospective buyer insists on meeting the big boss in person. In a panic, the owner hires a failed, over-intellectualizing actor to portray this imaginary boss, and the actor proceeds to improvise all his lines, to the consternation of both the buyer and the company staff, who finally get to meet their ghostly boss.
The reaction to the film has been rather positive. Scoring a 75% average on Rotten Tomatoes, it has become von Trier's most critically acclaimed work since 1996′s Breaking the Waves scored an 84% average. The film was also nominated for two Bodil Awards, three Robert Festival Honours and the Golden Seashell at the San Sebastián International Film Festival. Mia Lyhne won the best supporting actress award at the Zulu Awards in 2007.

Portions from Freebase, licensed under CC-BY and Wikipedia
licensed under the GFDL