The Border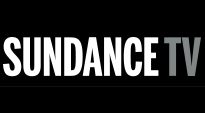 | Time | Day |
| --- | --- |
| No airtimes found. | |
The Border is a 1982 American film directed by Tony Richardson and starring Jack Nicholson, Warren Oates, Harvey Keitel and Valerie Perrine.
The film is set in Texas on the Mexico – United States border, where Red (Warren Oates) and Cat (Harvey Keitel) are veteran U.S. Border Patrol agents. Smith (Jack Nicholson) is another agent who arrives at their station after transferring from California.
While attempting to enforce the law, Smith discovers corruption and a black market system within the force. Meanwhile, Smith also has to support a free-spending wife (Valerie Perrine), and he eventually succumbs to the fringe benefits revealed to him by his fellow agent Cat. A chain of events follows in which Smith discovers the depth of what he has become involved in, and he is forced to make a deadly decision.
The opening earthquake scenes were filmed in Antigua and Guatemala City, Guatemala.

Portions from Freebase, licensed under CC-BY and Wikipedia
licensed under the GFDL