The American Astronaut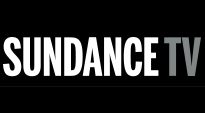 The American Astronaut is a 2001 space-western/musical, directed by and starring Cory McAbee. The film was released on DVD in Spring of 2005. The band Billy Nayer Show, helmed by McAbee, wrote and performed the film's soundtrack.
The film is set in a fictitious past, in which space travel is pioneered by roughnecks. The logic of space travel isn't addressed, and most technology was designed for the film to appear as if "it could be repaired with a hammer". Samuel Curtis, an interplanetary trader, is approached by an acquaintance of his, the Blueberry Pirate, with a mission. He is to provide the women of Venus with a new king for mating. In exchange for this new stud, they will relinquish their currently deceased king, whose family is offering an immense reward for his body. Curtis sets off in search of the perfect replacement, the Boy Who Actually Saw a Woman's Breast, but is unaware of the fact that his old nemesis Professor Hess is hot on his trail.

Portions from Freebase, licensed under CC-BY and Wikipedia
licensed under the GFDL