That Thing You Do!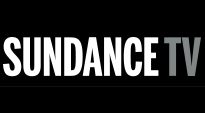 | Time | Day |
| --- | --- |
| No airtimes found. | |
That Thing You Do! is a 1996 comedy-drama musical film written and directed by Tom Hanks. Set in the summer of 1964, the movie tells the story of the quick rise and fall of a one-hit wonder rock band. The film also resulted in a musical hit with the song "That Thing You Do".
In 1964, Guy "Shades" Patterson (Tom Everett Scott) is a recreational drummer and jazz fan who works at his family's Erie, Pennsylvania appliance store. Rhythm guitarist/lead singer James "Jimmy" Mattingly (Johnathon Schaech) and lead guitarist/singer Leonard "Lenny" Haise (Steve Zahn) ask Guy to substitute at the annual Mercyhurst College talent show for their group's injured regular drummer Chad (Giovanni Ribisi). The group, including the bass player (who is never given a proper name and only given the alias of T.B Player) (Ethan Embry) play a ballad written by Jimmy and Lenny titled "That Thing You Do". Jimmy's girlfriend, Faye Dolan (Liv Tyler), suggests for the group the name "The Oneders" after being inspired by Guy's performance at practice (it is pronounced "ONE-ders", but it is almost always mispronounced as the "oh-NEE-ders." or some similar variation).

Portions from Freebase, licensed under CC-BY and Wikipedia
licensed under the GFDL