Swimming With Sharks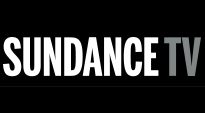 | Time | Day |
| --- | --- |
| No airtimes found. | |
Swimming With Sharks (also known as The Boss and Buddy Factor) is a 1994 American comedy drama film, directed and written by George Huang.
Buddy Ackerman, an influential movie mogul, hires Guy, a naïve young writer, as his assistant. Guy, who has just graduated from film school, believes that his new job is a golden opportunity. Despite warnings from Rex, the outgoing assistant who has become hardened under Buddy's reign, Guy remains optimistic.
Unfortunately, Buddy turns out to be the boss from hell; he treats Guy like a slave, subjects him to sadistic (and public) verbal abuse, and has him bending over backwards to do meaningless errands that go beyond just his work life. Guy is humiliated and forced to bear the brunt of his insults. Guy's only solace is his girlfriend, Dawn, a producer at Buddy's firm. When Buddy apparently fires Guy in a phone call, Guy snaps and kidnaps Buddy in order to exact some revenge, which results in tying up Buddy and subjecting him to severe beatings, torture and mind games. It is later revealed that due to a botched call waiting function on Buddy's home phone, Guy hears Buddy and Dawn arranging a rendezvous at Buddy's house.

Portions from Freebase, licensed under CC-BY and Wikipedia
licensed under the GFDL