Summer Hours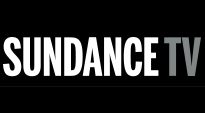 | Time | Day |
| --- | --- |
| No airtimes found. | |
Summer Hours (French: L'Heure d'été) is a 2008 French drama film directed by Olivier Assayas. It is the second in a series of films produced by Musée d'Orsay, after The Flight of the Red Balloon. In the film, two brothers and a sister witness the disappearance of their childhood memories when they must relinquish the family belongings to ensure their deceased mother's succession.
The film received its United States premiere on October 1, 2008, at the 46th New York Film Festival.
The Criterion Collection released a special edition of the film on April 20, 2010.
Principal photography began in Paris on June 4 and was completed on July 27, 2007.
The film was known under the working titles Souvenirs du Valois and Printemps Passé.
Summer Hours was a critical triumph. It received 93% positive reviews on Rotten Tomatoes, and was one of the most highly-decorated foreign-language films in the United States in 2009. The film won and was nominated for numerous critics' awards:
Édith Scob was nominated for a César Award for her portrayal of Hélène.

Portions from Freebase, licensed under CC-BY and Wikipedia
licensed under the GFDL