Storytelling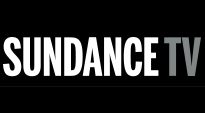 Storytelling is a 2001 film, directed by Todd Solondz. It features original music by Belle & Sebastian, later compiled on an album of the same name. It was screened in the Un Certain Regard section at the 2001 Cannes Film Festival.
The film consists of two stories that are unrelated and have different actors, titled "Fiction" and "Non-Fiction." "Fiction," starring Selma Blair, is about a group of college students in a creative writing class taught by a professor who has affairs with his students. "Non-Fiction," starring Paul Giamatti and John Goodman, is about the filming of a high school student and his family through the college application process.
The original version of the film featured a third story, concerning, among other things, a closeted football player played by actor James van der Beek. But for unknown reasons, possibly that the character had an explicit sex scene with a male partner Steve Rosen, the entire story was cut from the final version.
During the sex scene in the "Fiction" part of the film, a red box was added for the American version of the film, blocking the audience's view of a rough sex scene between Selma Blair and Robert Wisdom.

Portions from Freebase, licensed under CC-BY and Wikipedia
licensed under the GFDL