Starting Out In The Evening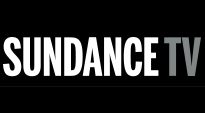 | Time | Day |
| --- | --- |
| No airtimes found. | |
Starting Out in the Evening is a 2007 American drama film directed by Andrew Wagner. The screenplay by Wagner and Fred Parnes is based on the novel of the same name by Brian Morton.
Now aging and ailing, one-time celebrated author Leonard Schiller has been forgotten by his readers, literary colleagues, and critics during the decade he has struggled to complete what he knows will be his final novel. When brash, ambitious Brown University graduate student Heather Wolfe approaches him with a request for access to his thoughts and recollections for the Master's thesis she hopes will reintroduce the public to his work, he initially refuses to cooperate. But the young woman is relentless, and he finally agrees to weekly meetings in which he slowly begins to open up to her as he reluctantly recalls his past.
Slightly suspicious of Heather's motives is Leonard's daughter Ariel, a former professional dancer who supports herself by teaching yoga and Pilates. Rapidly approaching forty, Ariel has stopped using birth control with her boyfriend Victor without telling him about her determination to have a baby.

Portions from Freebase, licensed under CC-BY and Wikipedia
licensed under the GFDL