St. Elmo's Fire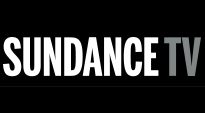 St. Elmo's Fire is a 1985 American coming-of-age film directed by Joel Schumacher. The film, starring Emilio Estevez, Rob Lowe, Andrew McCarthy, Demi Moore, Judd Nelson, Ally Sheedy and Mare Winningham, is a prominent movie of the Brat Pack genre, and revolves around a group of friends that have just graduated from Georgetown University and their adjustment to their post-university lives and the responsibilities of encroaching adulthood.
The film also features Andie MacDowell as Dale Biberman, a hospital intern and the object of Kirby's attraction.
The film opens with a dream-like montage of the seven main characters, in full graduation uniform, walking along their campus, then quickly cuts to a hospital scene. Billy, while driving with Wendy, has crashed her car. Neither of them are seriously hurt, but her car is destroyed, and Billy is arrested for drunk driving. At the hospital, Kirby sees a medical student named Dale, with whom he has been infatuated since college.
The group later meets up at their favorite college hang out, St. Elmo's Bar. Jules has paid Billy's bail.

Portions from Freebase, licensed under CC-BY and Wikipedia
licensed under the GFDL